At the 'Exponential Business Growth Strategies' Event , you will discover: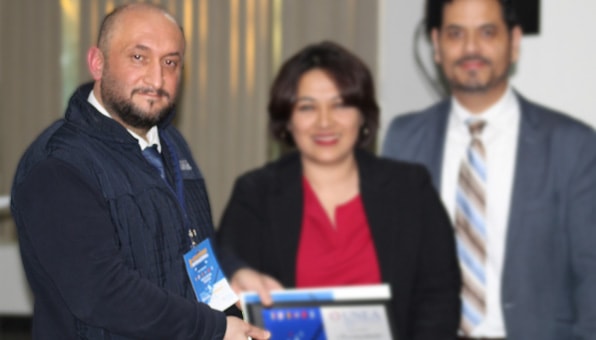 How to automate, systemise and grow your business exponentially

How to use power effectively in your business

How the power of networking help your business

How to respond to change instead of how to grow

How to follow your dreams

How To Become An Authority in Your Business
How To Get High-End Clients

How To Create Multiple Streams Of Income In Your Business

How To Set And Accomplish Your Goals

The Most Innovative Sales Techniques

The Latest Marketing Strategy To Grow Your Business

How To Overcome The Fear Of Public Speaking

How To Expand Your Business With Public Speaking

How To Enhance Your Personal Brand So You Can Charge More For Your Services

How To Monetise Your Knowledge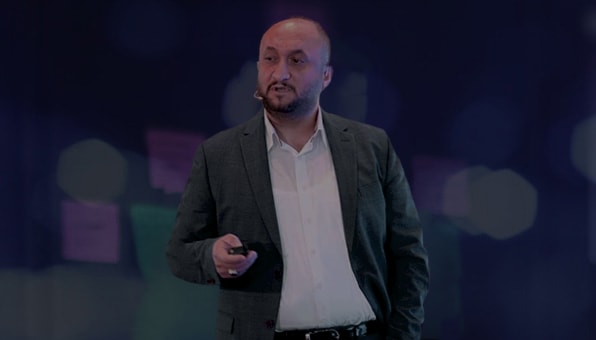 Important Fact
What Makes Us Different Is That We Give More Value
Şekib Avdagiç was elected as the President of ICOC Executive Board. . He is the President of the "Turkish Composite Manufacturing Association" and executive board member at the "Association of Automotive Parts & Components Manufacturers" (TAYSAD).
Yavuz Altun is an exponential business growth strategist. He will share how you too can transform your business From Limited Resources to Unlimited Dream.
Ahmad Imam open the door to the world's greatest speakers, thought leaders and business minds, and provide the opportunity for you to be educated, coached and mentored by them.
Titia Niehorster is a Public Speaker and Experienced Managing Partner with a demonstrated history of over 20 years of working in the government relations industry.
Abir El Shaban human who's rich in soul and spirit. I find ultimate joy in helping others succeed, reach their full potentials and feel good about themselves. If it is not because of my passion for research and teaching, I would rather choose to be a "Life Coach"!
Lily Patrascu is a branding master. She will share how you too can enhance your branding and become an author with her hassle free Brand For Speakers program.
Harry Sardinas is an empowerment, public speaking and leadership coach. He will share how you too can empower yourself to overcome your fear of speaking and become a confident international speaker.
Armand Morin will share how to create a multi million pound business using the latest cutting edge marketing strategies such as creating multiple streams of income, ranking #1 in youtube, monetising webinars, becoming a bestselling author, creating a successful podcast.
Ash Playtsed is implement bulletproof self-belief for dedicated & ambitious traders
Mariett Ramm design a cutting-edge LinkedIn Strategy for you
Brian Golod help people immigrate to Canada, crack interviews, ATS resume, and LinkedIn monetization.
Cory Warfield has been blown away by my reception on LinkedIn that has resulted in a 6-figure following/engagement & millions of views around the globe.
Joseph Saheb Youssef lead team members through Collaborating to Co-Create and redefine their approach to get the Competitive Advantage.
Lorraine de Waziers, cofounder of ResumeSelector
Neslihan Girgin has high level of Emotional Intelligence, Strong Patience, Time Management and Courageous Leadership Approach
Raj Gupta is a HR Professional with over 25 years of experience in diversified Senior Management roles with exposure to US, UK, Europe & Indian Multinationals.
Rishad Ahmed help you see the whole picture and everything you are missing from the picture! Many leaders hire me as their confidant and sounding board where they can share their personal and company strategy issues, knowing their confidentiality is assured.
Joy Abdullah make your brand have relationships, with the right customers, resulting in having engaged communities that helps you earn revenue.
Robin Boot is a prominent business advisor and executive management consultant. He has made significant difference for various businesses organizations to excel for the last decades.
Apolline Adiju'll conduct competitive research on your market.Find your competitors & ideal clients & what they talk about online.Create an irresistible offer they Can't Say No to...you bet!
Rob Howze is an Empowerment Artist.Empowering people to achieve their fullest potential.
Alma Alibegovic is responsible for supporting clients globally. In cooperation with a regional demo expert, we are on top of the latest marketing and engagement strategies for your specific audience.
Tony Selimi is one of the world's leading authorities on human behaviour, personal & professional development.
Gülşah Akın committed to delivering the fastest and most analytical thinking in the professional atmosphere of the teamwork and beyond in the professional manner of any organization
Boris G. Tsimerinov leads Semper8 which currently consists of interconnected Semper8 Capital (an investment and advisory firm conducting family office private equity & VC investments
Hayat KOUIDER is Concertmaster of the Symphonic Orchestra of Opera of Algiers currently and previously in various orchestras in Algeria and abroad
David Walter's claim to fame came from setting a record 15 appointments a day, every day for 6 months cold calling for a PEO company!
Ebru Köksal Experienced portfolio career Non Executive Director (NED), working with a range of organisations across public, private and voluntary sectors. Accomplished growth CEO with a demonstrated history of working in the international sports and nvestment banking industries.
Christy Rutherford offer interactive virtual and live training solutions, including employee motivation, mid to senior leadership workshops, executive coaching, and career coaching.
Mel Tsiaprazis is Transformational CxO leader focused on: commercial expansion, operations, commercial relationships, corporate restructuring & global change programmes, specialising in financial services.
Rodrigo Abdalla have led major transformation programmes in several multibillion companies in Europe (UK, Germany, Belgium, Russia, Ukraine, and Portugal), North America (USA and Canada), and Latin America (Brazil, Mexico, Argentina and Guatemala).
Murat Onur Yüksel Experienced Retailer with a demonstrated history of working in the information services industry.
Madonna Aoun Kamel Experienced Mathematics Instructor with a demonstrated history of working in the education management industry. Skilled in Strategic Planning, Curriculum Development, Public Speaking, Microsoft Office, and Research.
Amine KOUIDER is Directeur artistique et chef d'orchestre de l'Orchestre Symphonique de l'Opéra d'Alger-Directeur artistique du Chœur et Orchestre Philharmonique International de l'UNESCO Paris- Conseiller musical pour auprès du Ministre de la Culture Algérie-Conseiller artistique du Plan ARABIA à l' UNESCO Paris- Artiste de l'UNESCO Pour la Paix
What is Exponential Business Growth Strategies?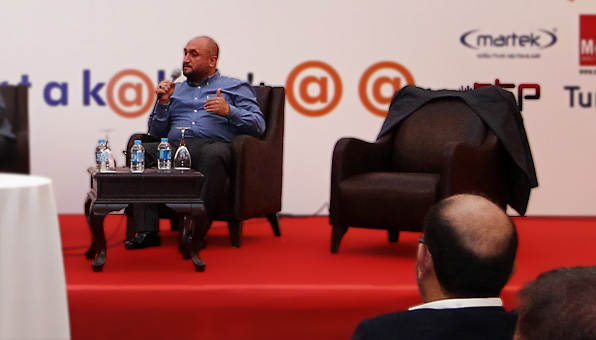 Exponential Business Growth Strategies is the most engaging experiential business event ever created which will enable you to expand your business, position yourself as an authority, monetize your knowledge and get high-end clients.
It is a free 3 day transformational entrepreneurship and leadership event, on the 27-28-29 Nov 2020