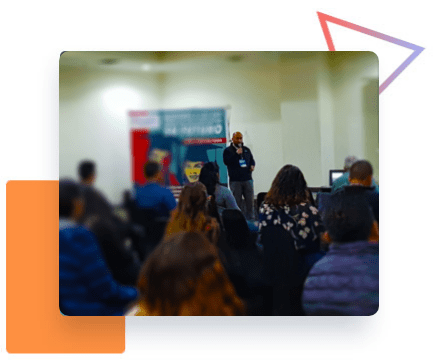 Exponential Business Growth Strategist
When you close your eyes you can see more of what you are imagining. So, keeping your eyes closed, allow yourself to dream and imagine how you'll achieve your dream. This activity has the potential to break barriers within you, so do it again and again to find your purpose and your biggest 'why' (e.g. Why do you want to pursue this dream?).
However, when you chase a dream, you need to be aware that it always, always creates change. It may also create growth, but your success journey will focus on change—from self-development to the corporate level of any organizations you're involved with—rather than on growth. Why? Well, how you respond to change is everything. Think of it in terms of discovery and action. In the end it creates knowledge, and knowledge is power.
Sears, Nokia, Kodak, Kmart, ToysRus and Blockbuster all have similar stories of how they responded to growth rather than to market changes. Edward Abbey said, "Growth for the sake of growth is the ideology of the cancer cell." So, companies that have a strategy for responding to growth rather than change experience failure in their organization like a cancer cell destroying the body. This is also true regarding each individual who responds to or focuses on growth rather than change.
It's all about doing and acting instead of knowing how to do and act.
It's about changing constantly and surviving. When everybody looks at the ball, you need to look at the field. When everybody looks at the ball, you need to look where the ball could be going.
It's not about thinking inside the box or thinking outside the box or thinking there is no box. If there's nothing, you can start to think from zero.
Consciousness prefers knowledge; he who doesn't know anything also doesn't know himself because knowing begins with knowing what you know.